Why choose
Lumi Bridging Solutions? 
Are you a property developer or Investor?
This tends to lean itself more towards affordable housing whilst producing strong rental yields as properties are occupied by multiple tenants therefore limiting the risk to the landlords of long void periods. With these type of property deals you are not reliant on one family's income to service the rental property and it is targeted usually to professional individuals.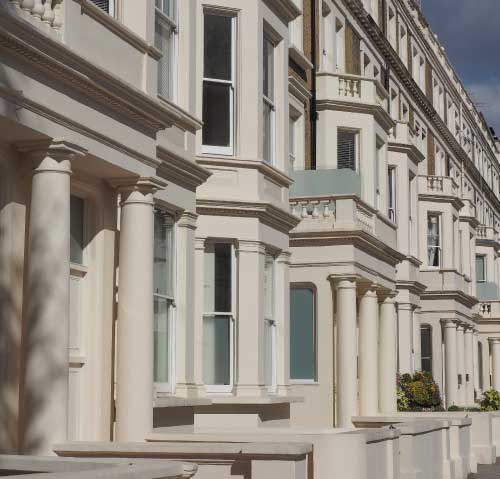 The term HMO stands for House in Multiple Occupation. Current housing guidelines set out by the government define this as residential housing where a minimum of 3 individuals who share facilities within the property such as the kitchen and other communal spaces. The key stipulation here is the individual cannot be from the same family household.
What type of mortgage works best?
For landlords seeking to maximise on opportunities, lenders do offer specific products such as HMO mortgages that are geared towards acquiring and managing a HMO property portfolio. Most lenders will be open to discuss doing a deal as they are acutely aware that HMOs tend to generate higher rental incomes than standard buy to ley property. In order secure a HMO mortgage you will need to produce an HMO licence which can be obtained from your local council providing you have all your affairs in order and you meet their criteria.
What is the lending criteria?
As with any asset back financial product, lenders will want to be able to satisfy and mitigate their risk exposure. For those looking to secure a HMO mortgage expect to be asked anything along the lines of:
Landlord's Profile and Property Experience
Property Details and Tenant Profile
HMO Licence
Projected Rental Income
Funding Requirement
Business Case
Director Details and Contact Information
Anti-Money Laundering Documents i.e. Personal Identification
Applicant's Credit Report
Company Info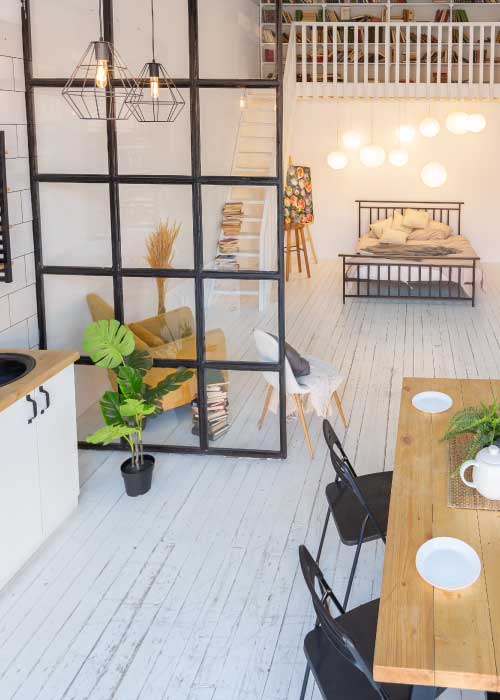 What type of deal can I get?
Generally, in the marketplace, HMO deals look something like this:
Usually Loan to Value, in most cases up to 75%
Interest only or capital repayment options
Terms up to age 80 or 40 years as a maximum term
Competitive interest rates
With HMO mortgages, criteria can play a large part in terms of whether the application will be accepted. If the landlord already has an existing HMO, then the lenders are generally prepared to lend subject to all other criteria being satisfied.
The landlord must have an HMO license from the local council for the property they are looking to purchase or remortgage.
First time HMO landlords can find it difficult to get on the HMO property ladder even if they have existing BTL properties in the background due to a deemed level of experience required to run an HMO property.
Buying at auction or a property for refurbishment?
A bridge can give you funds fast to complete that quick purchase.
Bridging Finance to break that chain
Need a bridge until you can sell your current home, or simply release funds for another project.
Commercial Bridging Finance
Looking to buy a commercial property or need funds for another business purpose?
Borrow from £25,000 to £15,000,000
No matter how much you want to borrow, we will do our best to make it happen, without the fuss or headache.
Rates from as little as 0.37% per month
Lender's rates change regularly, so we always scan the market to get the best rate for your specific circumstances.
Make use of our in-house accountants
Their expertise and experience are part of our service and at your disposal.
Helping you choose the right mortgage finance for your investment property

Find the right bridging finance at Lumi Bridging Solutions
Contact us today for your bridging finance, buy to let mortgage, commercial mortgage, bridging loan for house purchase, HMO purchase, emergency cashflow loans, auction finance, bridging loans for property development, bridging loan mortgage, business bridging loan, commercial development financing.
Bridging finance for your commercial or residential property
LUMI BRIDGING SOLUTIONS IS A TRADING NAME OF FEINGOLD FINANCIAL SERVICES LIMITED
Company registration number 05087823. FCA registration number 303451. Data protection registration number Z8766562
Registered office: 1st Floor, Swan Buildings, 20 Swan Street, Manchester, M4 5JW.
YOUR HOME MAY BE REPOSSESSED IF YOU DO NOT KEEP UP REPAYMENTS ON A MORTGAGE SECURED AGAINST IT.