Why choose
Lumi Bridging Solutions? 
Get pre-qualifying funding to ensure your bid is successful
Are you a property developer or Investor?
Understanding the basics of auction house property sales can be a massive benefit when trying to secure a good deal at auction. The key is to have a strategy beforehand and sticking to it when in the auction room.
The key is to understand the full scope of what type of property you are actually purchasing and to make sure you are not paying an inflated hammer price against the true value that can leave you regretting some of the decisions you made in the biding process. One should remember to leave your heart at the auction house door and lender valuations will only be based on the bricks and mortar value that exists and disparity between valuations will see lenders scale back on their offerings.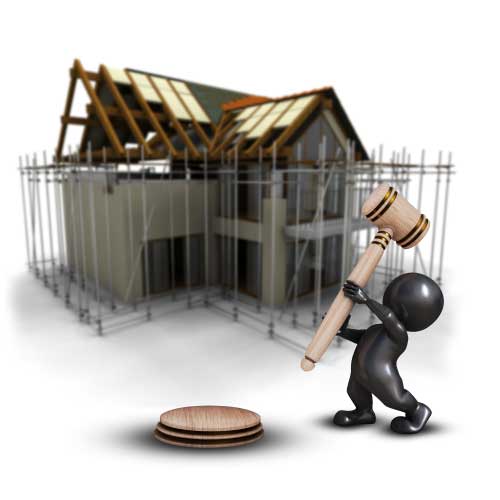 Auction Finance explained.
As a form of bridging finance, 'Auction Finance' is used to complete a transaction quickly when purchasing property at an auction. Usually in line with auction house requirements within 14 to 28 days.
Completion of an auction purchase generally needs to be concluded within 28 days of the successful bid. In most cases, a conventional mortgage cannot be arranged because the property is not habitable, or will not be made available within the time period required to complete.
A deposit of 10% plus the auction fees is usually expected from the auction house when a successful bid is achieved. An applicant is usually required to complete thereafter within 28 days.
Applying for pre-qualifying finance prior to any auction could inspire greater confidence and peace of mind. Working off the purchase price, many lenders do not require valuations.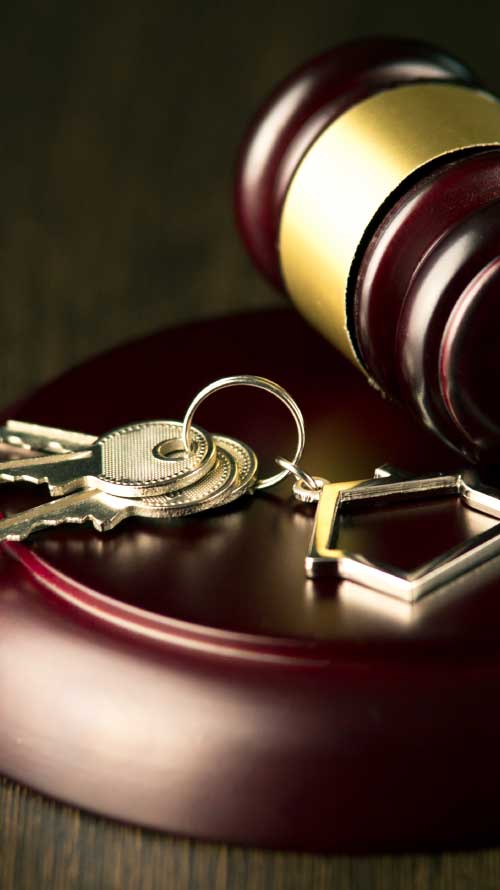 Loans starting from £25,000 with no maximum amount.
Faster loans designed to work with auction house timeframes.
Rates that start from 0.48% per month for Auction Finance
In some cases, no exit fees but may be specific to the Auction Finance lender.
100% finance is available for Auction Finance – 100% Loan to Value (LTV) is available with additional or other form of security.
Terms available from 3 to 18 months.
Any property type in England, Scotland and Wales.
Applicants pay their own solicitor, but some lenders offer free legal fees!
First charge required and in favour of the auction finance lender.
Applicants will have a 'Decision in Principle' for pre-arranged finance that allows them to bid at an auction.
As an asset based loan, auction finance is based on the value of the property, with more emphasis on the property value than the borrowers' income or credit status. Bad or poor credit scores are still considered.
A detailed 'Exit Strategy'. Lenders need to know how the applicants' intents to repay the loan within the term agreed.
Properties or a property that is currently deemed as un-mortgageable because they have no working bathroom or kitchen making them uninhabitable can still use Auction Finance.
In no particular order, the following information is required to progress an application.
Each individual borrower is required to give their date of birth with a full address history.
Details of all directors of a company including names and addresses, company name, number.
Full address of the property or properties involved.
A copy of auction sales specifics.
The summary of the applicants' intention or plans for the property.
How the applicants' intend to repay the auction finance within the term agreed. (As a possible exit strategy usually involves refinance of sale)
There may be a need to supply additional information with certain lenders, for which Lumi Bridging Solutions will notify the applicant.
Helping increase the chance of greater success, with pre-qualifying funding
Commercial Bridging Finance
Looking to buy a commercial property or need funds for another business purpose?
Bridging Finance to break that chain
Need a bridge until you can sell your current home, or simply release funds for another project.
Buying at auction or a property for refurbishment?
A bridge can give you funds fast to complete that quick purchase.
Borrow from £25,000 to £50m
No matter how much you want to borrow, we will do our best to make it happen, without the fuss or headache.
Rates from as little as 0.4% per month
Lender's rates change regularly, so we always scan the market to get the best rate for your specific circumstances.
Make use of our in-house accountants
Their expertise and experience are part of our service and at your disposal.
Find the right bridging finance at Lumi Bridging Solutions
Contact us today for your bridging finance, buy to let mortgage, commercial mortgage, bridging loan for house purchase, HMO purchase, emergency cashflow loans, auction finance, bridging loans for property development, bridging loan mortgage, business bridging loan, commercial development financing.
Bridging finance for your commercial or residential property
LUMI BRIDGING SOLUTIONS IS A TRADING NAME OF FEINGOLD FINANCIAL SERVICES LIMITED
Company registration number 05087823. FCA registration number 303451. Data protection registration number Z8766562
Registered office: 1st Floor, Swan Buildings, 20 Swan Street, Manchester, M4 5JW.
YOUR HOME MAY BE REPOSSESSED IF YOU DO NOT KEEP UP REPAYMENTS ON A MORTGAGE SECURED AGAINST IT.